Hiking
Explore different routes through idyllic pastures, aromatic woods, and winding mountain trails, where soaring condors and Andean bears make their home and volcanoes rise on every side.
Horseback Riding
An exclusive stable with our own breed of Zuleteño horse gives you the opportunity to discover this magnificent landscape in true style! We have horses for every level and provide you with good quality helmets, half chaps, rain ponchos, and a saddle bag so you can feel like a proper caballero while exploring some of our glorious horse trails.
Bird Watching
From bejewelled hummingbirds to magnificent condors, Zuleta is a haven for bird species of all kinds, and one of the few places you can see the extremely rare condor in the wild. With our Condor Huasi conservation program, we are also insuring that this will be a sight to see for many years to come.
Zuleta for Kids
With horseback riding, milking cows, treasure hunts, straw house building, bonfires, and becoming a proper Zuleta cowboy, the opportunities are endless for children! And with the entire Hacienda and its lands as a playground, together with our super friendly dogs, they will not want to leave.
Bonfires
Tired from a long, exciting day hiking or horseback riding? Let the family relax by the fire and experience traditional Andean music and culture. And no bonfire is complete without marshmallows for toasting!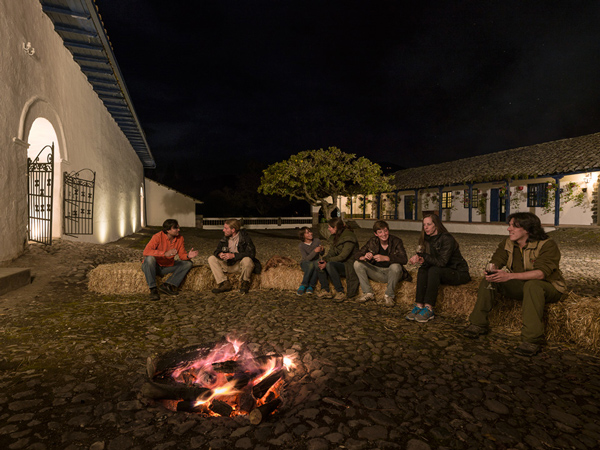 Zuleta is a colonial-era working farm that has belonged to the family of Mr. Galo Plaza Lasso, a former president of Ecuador, for more than 100 years. It was chosen as one of the world's "Top Ten Finds" by Outside magazine and named one of the best "Ecuadorian Hotels" by National Geographic Traveler.